Rooted in Relationships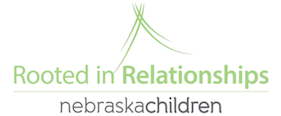 Rooted in Relationships is an initiative of the Panhandle Partnership and ESU 13 to implement evidence-based practices that enhance the social-emotional development of children, birth through age 8. We partner with childcare providers for 3 years. That is the length of each cycle. We had our first cycle of childcare providers from July 2018-July 2021. Now we will be graduating this cycle of participants celebrating their achievements and looking for 9-15 providers to join us for the next 3 years
Over the 3 year time frame we provide free training hours built around the Pyramid Model and a coach will come to visit their program to help them use the information they are trained in to set goals and implement the practices they want to achieve.
Learn more about the initiative here: https://www.youtube.com/watch?v=1im_AZcIqIA
Register for one of the two info sessions here: https://panhandlepartnership.com/events/category/training/
Target audience: Licensed Childcare Providers in all counties of the Panhandle. Both Center Based and Family Home.Panhandle Rooted in Relationships is serving partners in Chardon, Alliance, Hemingford, Scottsbluff, Potter-Dix, Sidney, and Chappell.
If you would like to connect with our Rooted Program Coordinator, please contact Kalyn Tisue.