Sixpence sprouting success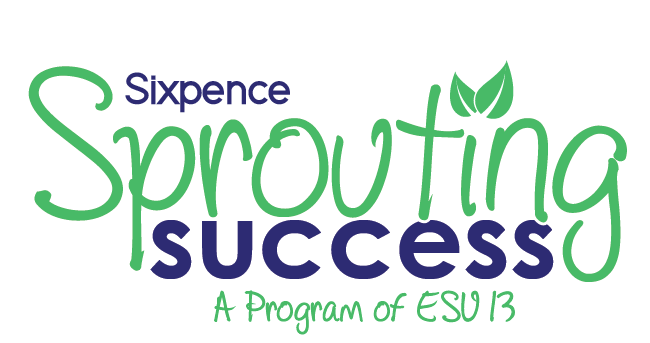 Sixpence Sprouting Success is a consortium of grants given to 3 Panhandle school districts, Chadron, Gering and Sidney with funds legislated to improve the quality of child care programs throughout the region. These districts contract with ESU 13 to provide coaching and program coordination to 23 child care programs in 10 communities. We partner with center-based and family home child care programs in Chadron, Hemingford, Alliance, Mitchell, Scottsbluff, Gering, Kimball, Potter, Sidney, and Chappell. Sixpence Sprouting Success has been operating since 2016-17 and we are currently serving 11 child care centers and 12 family home programs for a total of 23 veterans and new programs. Our coaches support programs as they navigate Nebraska's Step Up to Quality program which has created a path and process for childcare programs to measure their quality with a rating. Our goal is for all Sixpence Sprouting Success partners to earn at least a Step 3 rating (ratings of 1-5 available with 5 being the highest) while implementing developmentally appropriate curriculums, engaging in age-appropriate learning activities, monitoring the developmental growth of children using a developmental screener, and inviting parents or guardians to participate in their child's education. Sixpence Sprouting Success is proud to share that the original 12 partner programs all achieved a rating of Step 4 or 5, surpassing our goal of Step 3 ratings.
If you'd like to learn more about Sixpence Sprouting Success, please connect with Renee Miller.