Strategic Plan Priorities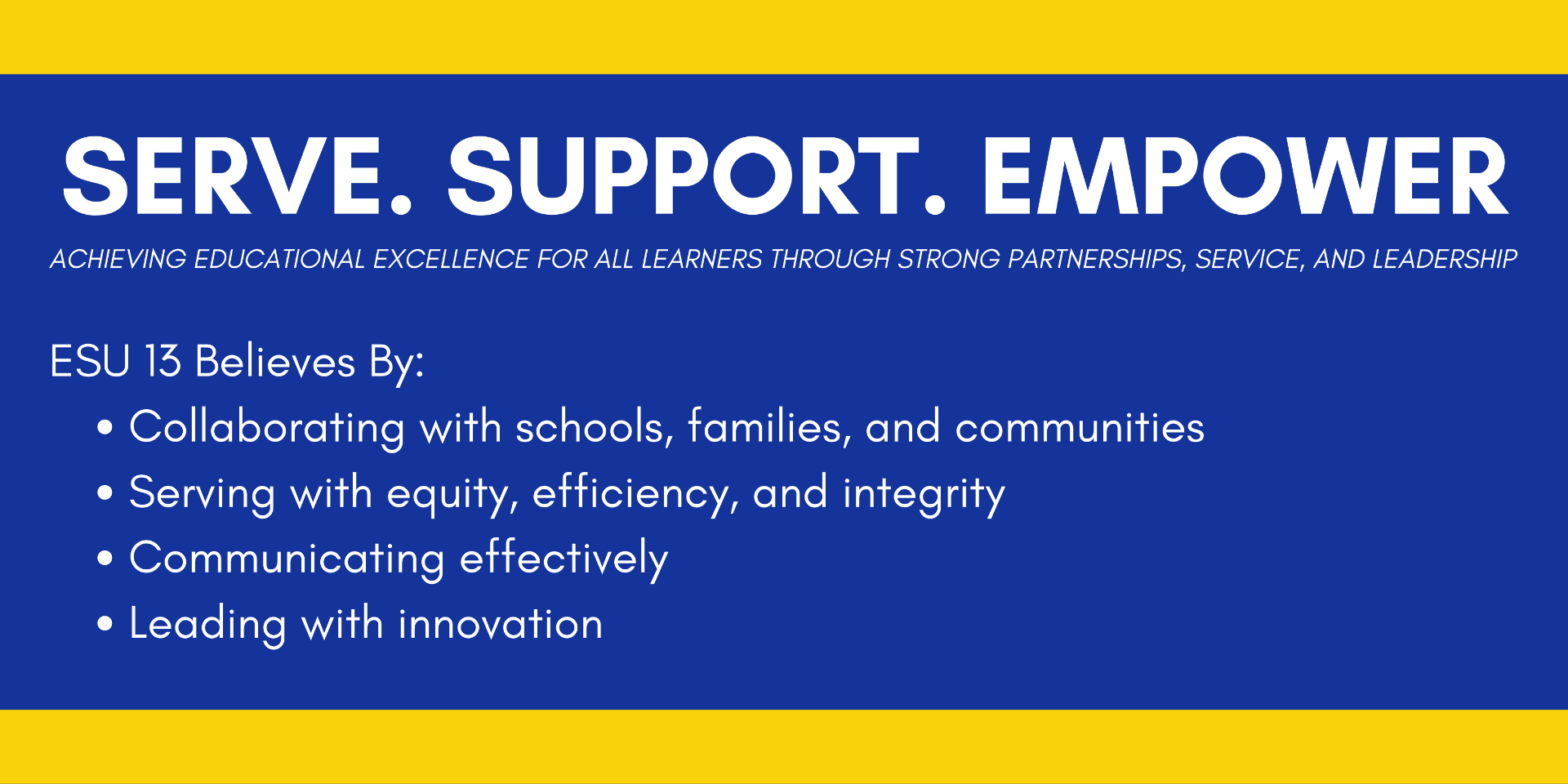 The purpose of the Strategic Plan is to enhance the work we are committed to at the organization. Five Strategic Priorities have been developed to guide us in success for the years of 2022-2026.
ESU 13 will align our systems and services for the purpose of prioritizing intentional supports for all stakeholders.
STRATEGIC PRIORITY #2
ESU 13 will evaluate organizational effectiveness for the purpose of planning, improving supports and services, and allocating resources.
STRATEGIC PRIORITY #3
ESU 13 will increase marketing efforts to generate visibility, increase awareness of services, and inspire stakeholder confidence.
STRATEGIC PRIORITY #4
ESU 13 will expand collaborative relationships with community partners for the purpose of providing resources to students, families, and schools when they need it.
STRATEGIC PRIORITY #5
ESU 13 will invest in the wellbeing and potential of our staff with the purpose of creating an environment of emotional safety and employee connection.